Requirements for Membership
a desire to learn a musical instrument and perform with the group
provide your own instrument – rent, rent to own, or purchase. The cost will vary according to the instrument chosen.
purchase a  method book (about $10) for skill development
pay affordable annual dues of only $100 * this is subject to change as required
purchase of the band's custom green (black for Avanti Band) shirt ($35-$40) and name badge (about $10) to be worn at performances with black pants, black socks and black shoes.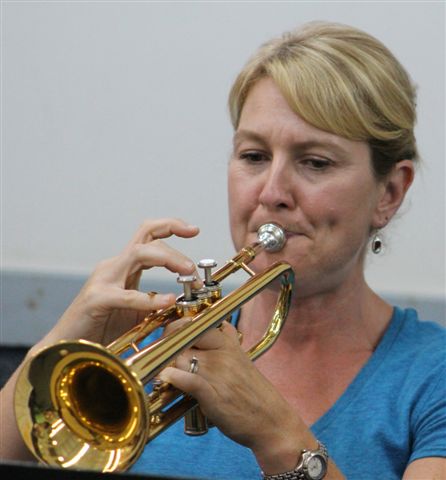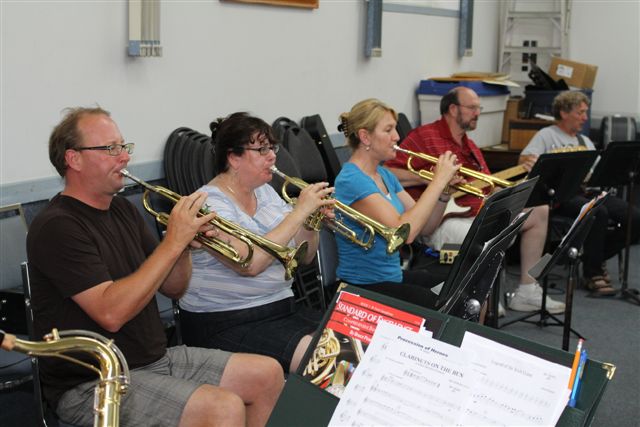 Instruments that you can learn to play
Flute
Oboe
Clarinet
Bass Clarinet
Bassoon
Saxophone (Alto, Tenor & Baritone)
Trumpet
French Horn
Trombone
Baritone/Euphonium Horn
Tuba
Electric String Bass
Percussion: drum kit, auxiliary, timpani and keyboard percussion
* the band provides some instruments
Senior (as in Retired) student of music and the oboe. I had wanted to learn to play music for a long time and when I read Glenn's "Wanted" poster in a shop window, I was IN! I started with the inaugural band in February 2014 and am having great fun learning to play music and making new friends. I am also studying oboe with a private teacher. My one regret is in not meeting someone like Glenn years ago. The entire experience is such a blast and very satisfying.
Paul Becker
The success of our first concert is due to the excellent direction of our leader Glenn and the dedication of the executive members.
As first year new members we were welcomed into the band from the beginning. We were made to feel part of the group and that gave us a level of comfort and confidence.
Thank you to everyone. Have a safe and wonderful summer, I look forward to coming back in the fall.
David Hutzel