Northumberland New Ventures Band is a community band comprised of adults learning to play a musical instrument in a fun, no pressure, social setting. Most members have no prior musical experience while some may have played an instrument in high school. Learn more…
Bands for every skill level—beginner, intermediate, and advanced!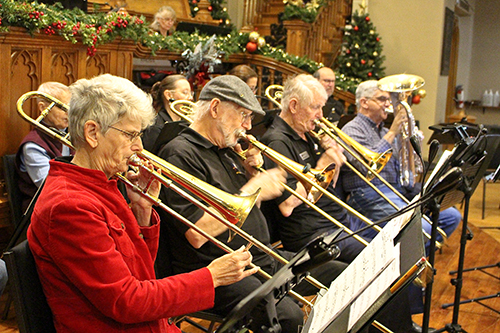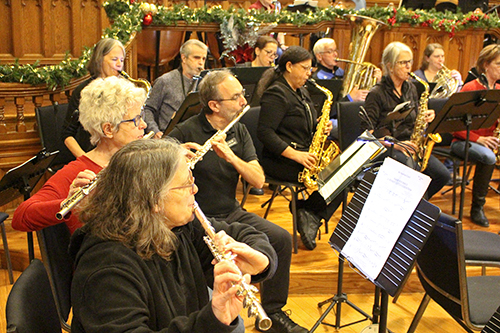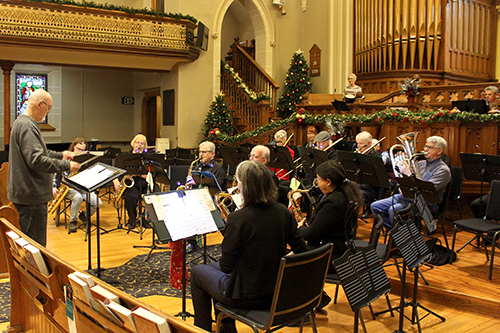 Even if you've never played a musical instrument, come and join the fun and learn to play!
---
What New Ventures Band Members Say:
"The success of the first concert I played as a band member was due to the excellent direction of our leader Glenn and the dedication of the executive members. As Intro Band new members we were welcomed into the band from the beginning. We were made to feel part of the group and that gave us a level of comfort and confidence."
"When I heard that a band was being assembled by Glenn Bailey to include those who were new to learning how to read music and play an instrument I signed up, borrowed my daughter's trumpet and the journey began. The journey has included sour notes, sticky valves, tuning issues, performance day jitters, etc. And it's not always easy to get the brain, the fingers and all the other components going to make a beautiful sound. When it does happen, it's magic! An added bonus is that players in the band have connected, listened to each other and become friends. It continues to be my profound pleasure to play with Northumberland New Ventures band."
"As a kindergarten student, I was somewhat proficient on the triangle, followed by further success on the xylophone, but I missed the boat to the recorder…..Fast forward five decades later…. I heard about 'New Ventures Band' and had another go, with a new instrument, a rented alto sax. Starting out in the Intro Band (Didn't sound too pretty at first), our music director made us cheerfully comfortable and taught us all to find our way through pieces carefully chosen to be fun and playable, even for complete novices like me. All it takes is to keep at it, seek out feed-back when in a rut, get involved: everyone is helpful and kind. Do try it, you'll never regret it!"