Northumberland New Ventures Band Presents
On Monday, November 1, 2021, Northumberland New Ventures Band (NNVB) will launch its 2nd annual Empire Cheese Fundraiser. Thank you to all who made our 2020 fundraiser such a success and asked us to do it again! The Holiday Season is fast approaching and now is a timely opportunity to place an order.
We start accepting orders on Monday, November 1, 2021, and all orders must be received by Friday, November 26, 2021. Pick up your order on Saturday, December 11, 2021, at the convenient location in Cobourg – 397 Ontario St. at the corner of University. For information, contact Karen.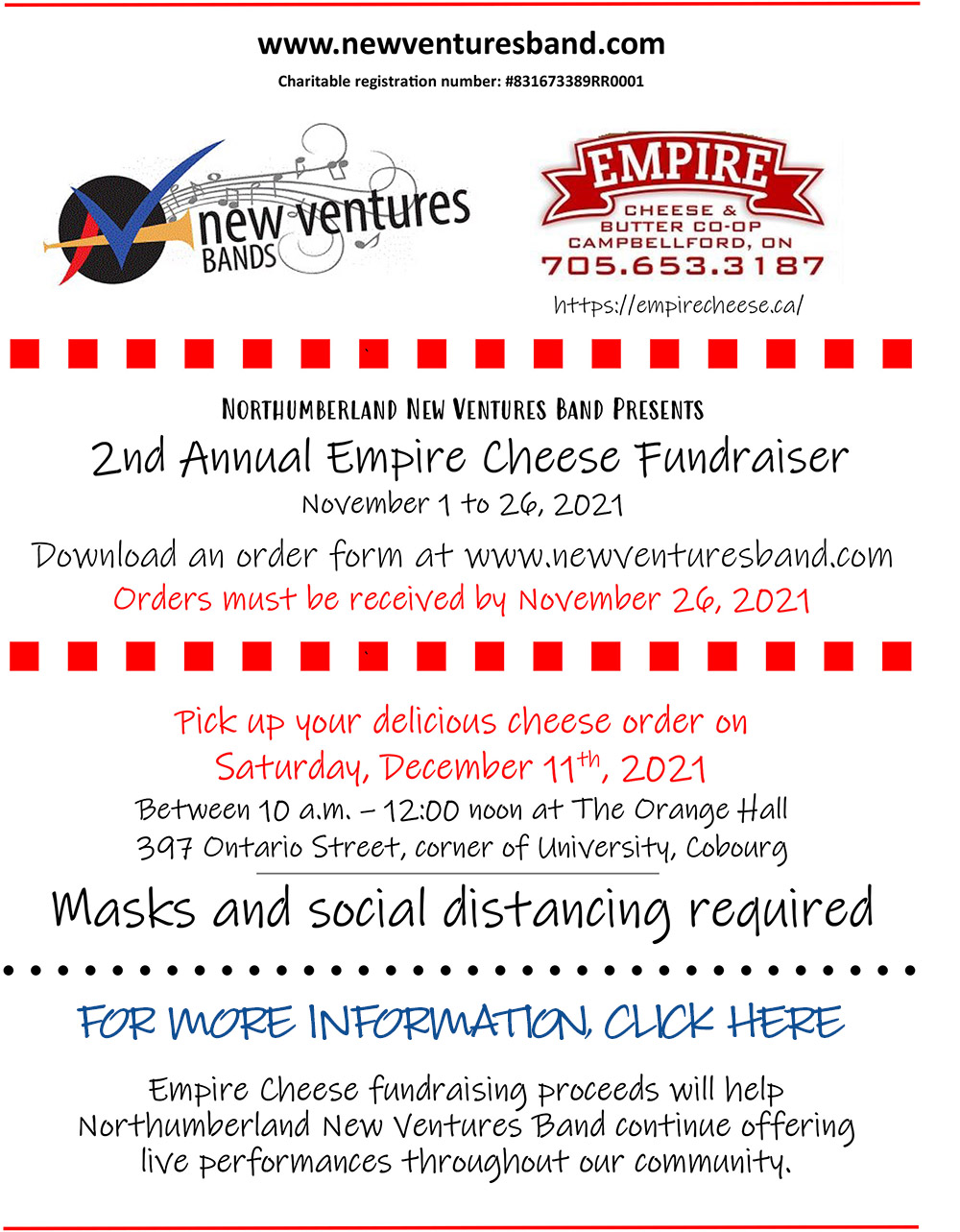 Download the order form which includes how to order and pay, as well as pick-up instructions.